PAW-SOME NEWS: WE'RE PET-FRIENDLY!
We're thrilled to announce that our hotel is now a dog-friendly establishment!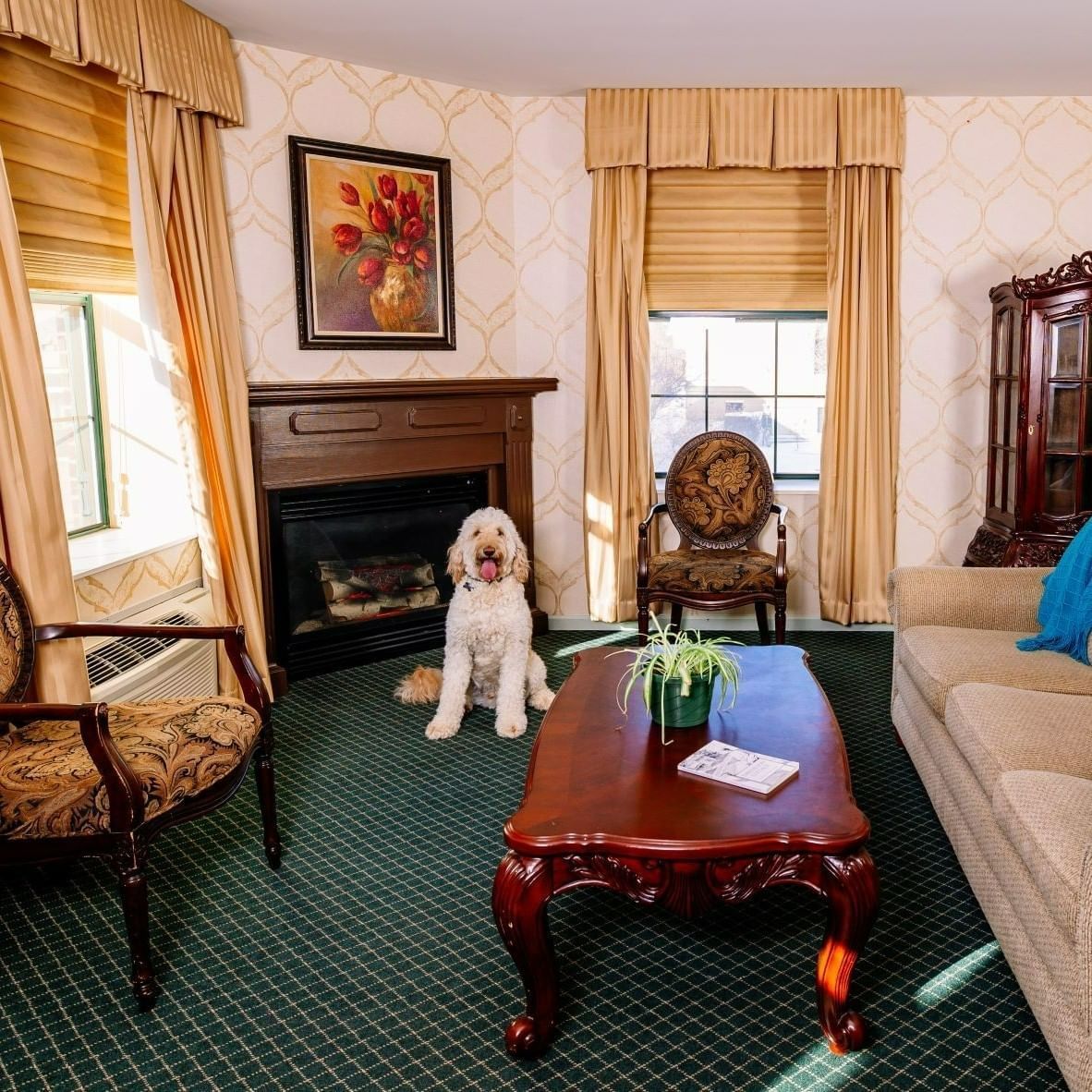 For more information, check out our animal guidelines below…
Dog Friendly Rules
Please use the doorhanger provided to let staff know there is a dog in the room.
Dogs must be 80lbs or below.
Max three dogs per room.
Dogs must be on a leash when in public spaces; even well-behaved dogs
Do not leave your dog unattended.
Keep dog in carrier when possible.
Dogs are not allowed in our restaurants (service animals only). You are welcome to order room service, but we will not be able to enter your room.
Clean up after your dog.
Do not allow dogs on furniture.
No cats.
Stayover service only upon request and with the dog removed from the room.
The Front Desk can point you in the direction of a nice dog walking area. Please be respectful of our neighbors and clean up after your dog.
There is a non-refundable $250 fee for clean up or damaged furniture/items in the room.
Dogs are $100 for the first dog, and an additional $25 for each additional, up to three total, non-refundable, per stay. A Stay is considered 7 days, and this fee will be charged on the 8th day, and so forward.
*All overnight guests will be required to review and sign a pet-friendly rules form at check in. Failure to comply with the Landmark Inn Pet Friendly Rules will result in cancellation of reservation and any applicable penalties/fees.
_____________________________________________________________________________________________________________________________________________________
Now that you've read over the important stuff, you're ready to book your stay! We look forward to welcoming you and your four-legged friend soon!
To book a pet-friendly room, ensure you select the "Pet Friendly" enhancement option from the "View Room Details and Enhancements" link under your preferred room type. Please note that not all room types offer pet-friendly accommodations. Pet-friendly rooms are subject to availability at the time of booking.